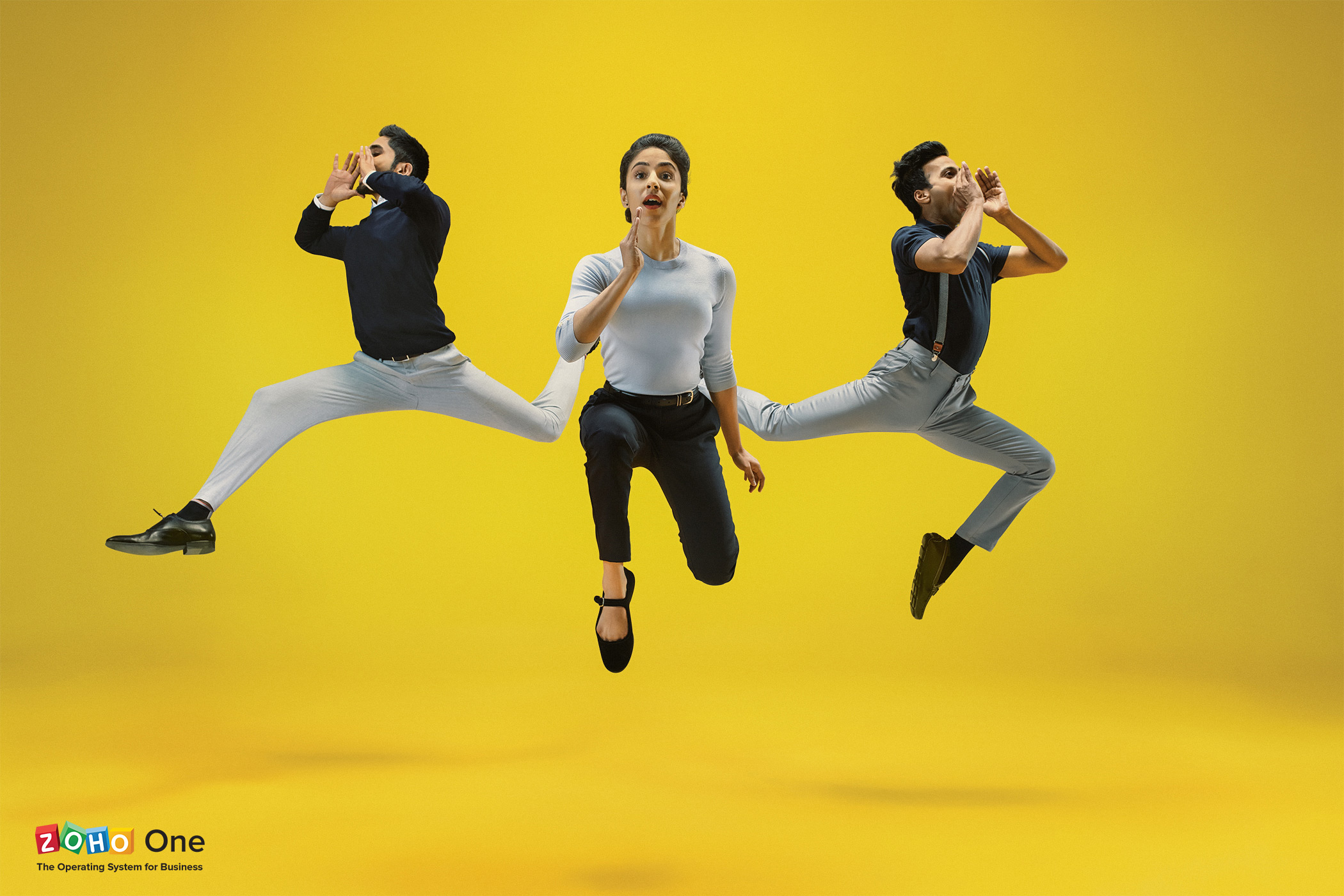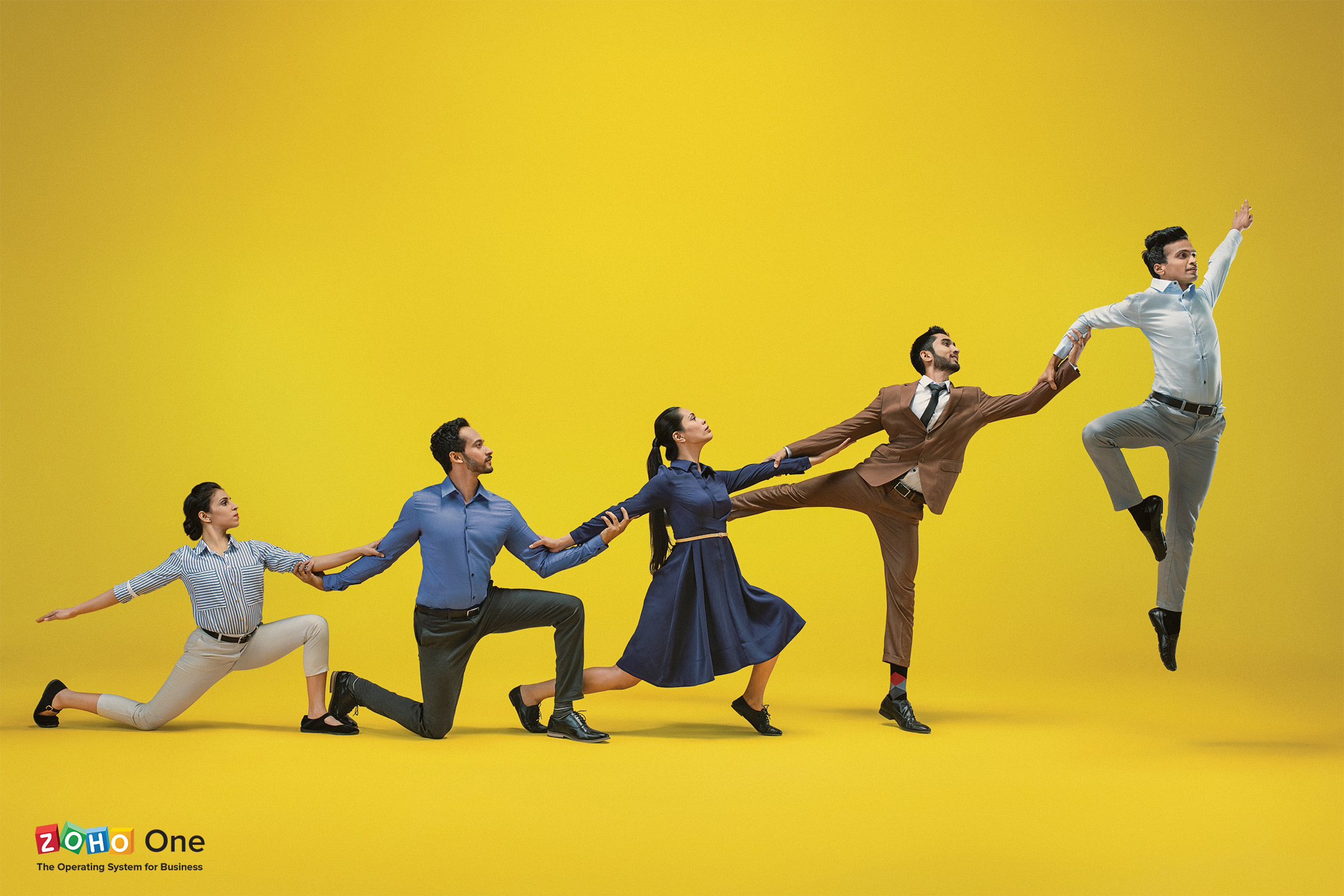 Zoho One wanted to create a set of conceptual imagery to support the seamless working together of different softwares in one suite. I worked with Radha Rathi (Creative Direction) and Mayuri of Nritarutya (Artistic Direction) to create these concepts and shot them. It was great working with the bunch of dancers who eliminated the need for photoshop.


Campaign Photography for ZOHO One
Client: ZOHO
Team ZOHO: Raffic Aslam, Naveen P M, Ramya
Artistic Director: Mayuri Upadhya of Nritarutya.
Dancers: Ashwin Kumar, Akhilesh Unnithan, Latha, Nidhi Chauhan, Seher Noor Mehra, Tushar Gupta, Neeraj Manoj Pardeshi.
Photography+ Creative Direction: Madhavan Palanisamy
Creative Direction + Concepts : Radha Rathi.
Styling: Pallavi Singh.
Photography team: Ramesh Kumar, Vivekanandan. Tech help: Kunal Daswani.
Retouching: Touch Final. Production coordination : Natarajan PK. Artist Coordination: Geetha.